Robert Bies J. Getting Even. The Truth About Workplace Revenge--And How to Stop It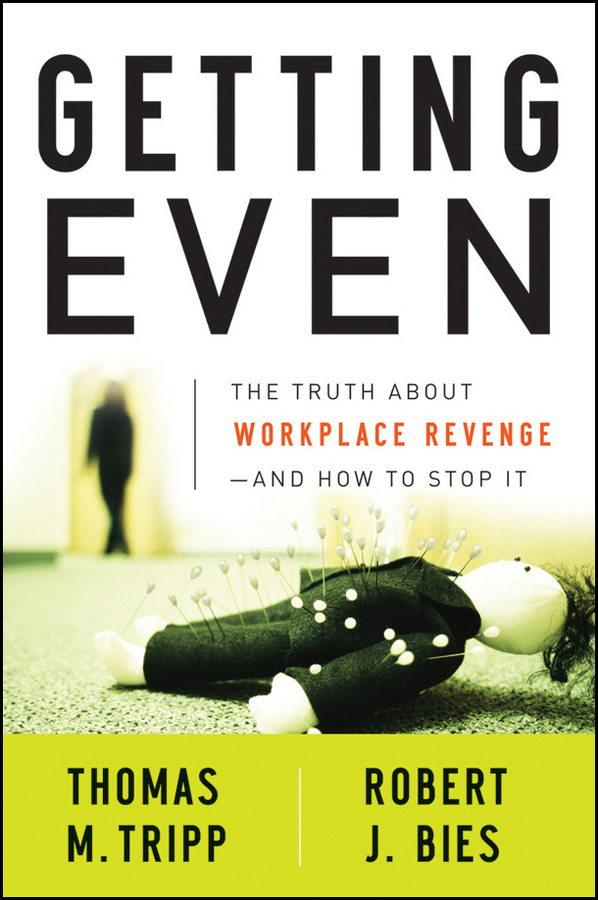 Tripp and Bies educate employees and managers about the right and wrong ways to deal with workplace conflict, specifically revenge. The authors have amassed dozens of lively stories, insights and counter-intuitive truths to bring to the book. Not only will managers and employees find this information useful and entertaining, but most readers will find applications in their home lives as well as in their work lives. The core argument is that revenge is about justice. Avenging employees are not unprofessional, out-of-control employees; rather, they are victims of offenses who feel compelled to seek justice on their own. The authors address specific questions, such as: What kinds of offenses result in revenge? Why do some victims respond more aggressively to harm than others? What role does the organization play in how victims respond to offenses? What's the best advice for managers who wish to prevent their employees from seeking revenge? Most employees experience the desire for revenge, and are ready to settle their own scores at work when management won't enforce justice. This book offers a model that sequences avengers' thoughts and behaviors, from the beginning of the conflict to its end. The model is grounded in scientific research and organizes disparate findings into a whole.
Подробнее
Bruce Tulgan It's Okay to Manage Your Boss. The Step-by-Step Program for Making the Best of Most Important Relationship at Work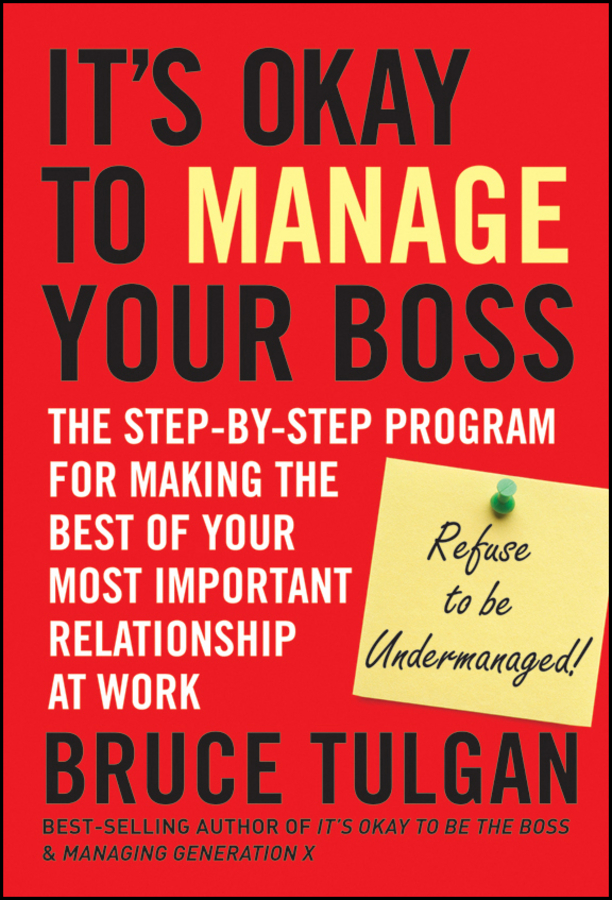 Get what you need from your boss In this follow-up to the bestselling It's Okay to Be the Boss, Bruce Tulgan argues that as managers demand more and more from their employees, they are also providing them with less guidance than ever before. Since the number one factor in employee success is the relationship between employees and their immediate managers, employees need to take greater responsibility for getting the most out of that relationship. Drawing on years of experience training managers and employees, Tulgan reveals the four essential things employees should get from their bosses to guarantee success at work. Shows employees how to ask for what they need to succeed in their high-pressure jobs Shatters previously held beliefs about how employees should manage up Outlines what employees must get from their managers: clear expectations; the skills needed to perform their jobs; honest feedback, recognition or rewards A novel approach to managing up, It's Okay to Manage Your Boss is an invaluable resource for employees who want to work more effectively with their managers.
Подробнее
Al Lewis Cracking Health Costs. How to Cut Your Company's Costs and Provide Employees Better Care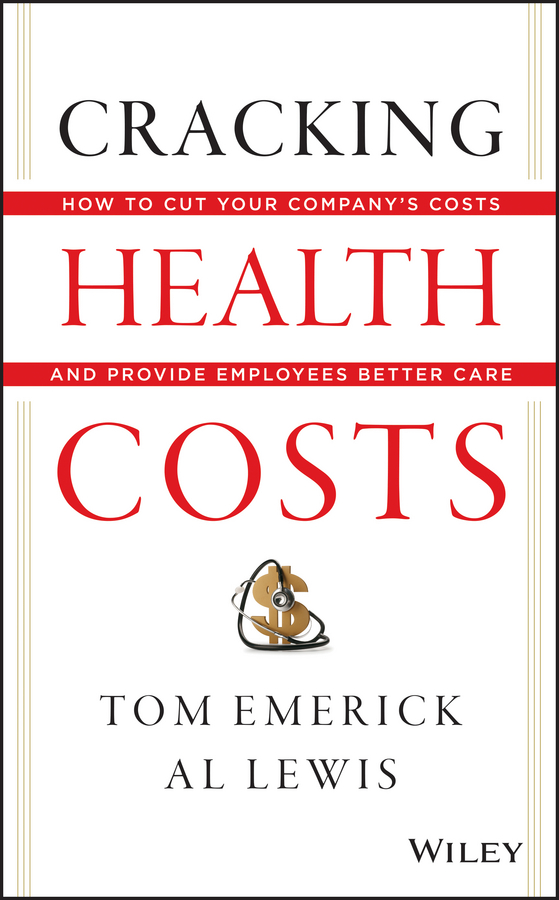 Cracking Health Costs reveals the best ways for companies and small businesses to fight back, right now, against rising health care costs. This book proposes multiple, practical steps that you can take to control costs and increase the effectiveness of the health benefit. The book is all about rolling back health care costs to save companies and employees money. Working hand-in-hand with their employees, businesses need to ensure that, whenever feasible, employees with the most expensive diagnoses get optimal treatment at hospitals not practicing "volume-driven" medicine for higher profits. Less than 10% of employees incur 80% of costs. About 20% of patients have been completely misdiagnosed, while many others are simply the victims of surgeons who are either practicing bad medicine or overtreating for profit. For example, some companies, such as Walmart and Lowe's, are turning to the "Centers of Excellence" approach author Tom Emerick helped to pioneer while running benefits for Walmart. By determining which hospitals are adopting the highest standards of care, benefits managers can reduce the number of unnecessary high-cost surgeries and improve employees' overall health. The solution-based approach offered by the book is unique, because it can be implemented by businesses today.
Подробнее
Mary Vonnegut Onboarding. How to Get Your New Employees Up Speed in Half the Time
A guide to getting new employees recruited, oriented, and productive—FAST «Onboarding,» a growing trend in the business community, is a focused methodology that gets people in new roles up to speed quickly and efficiently. This book guides you through a process that enables you to recruit, orient, and enable your new employees to get the job done. Learn how to inspire and encourage your new employees to deliver better results faster. George Bradt and Mary Vonnegut's Onboarding helps ensure that your new employees are productive and efficient from day one. You'll learn how to help them assimilate into your corporate culture and accelerate their learning. Onboarding is one of the hottest trends in business This is the first book about onboarding George Bradt is a leading speaker and consultant, and the author of The New Leader's 100-Day Action Plan For business leaders and managers who want well-trained, responsive, efficient, and effective employees, Onboarding helps you get the best from your new employees.
Подробнее
Jacob Morgan The Future of Work. Attract New Talent, Build Better Leaders, and Create a Competitive Organization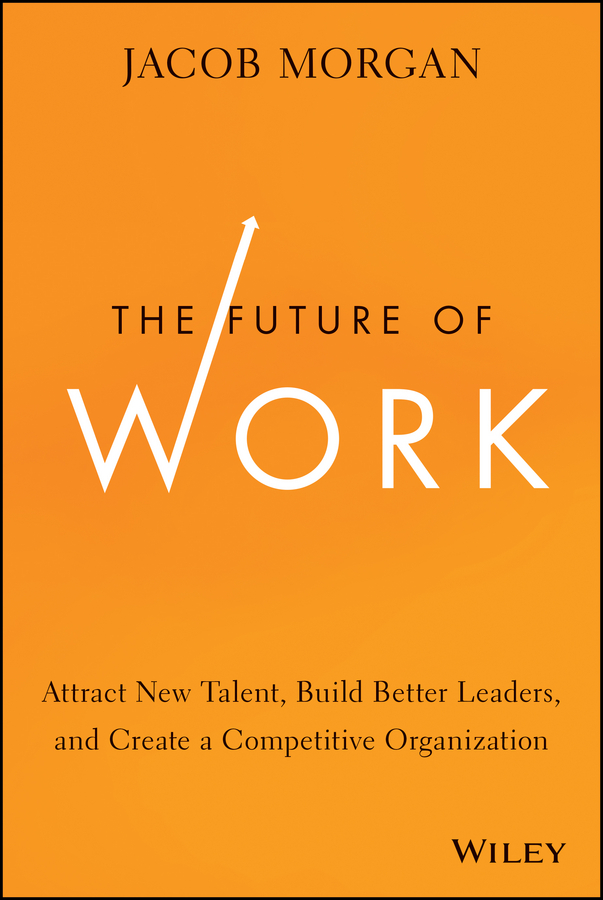 Throughout the history of business employees had to adapt to managers and managers had to adapt to organizations. In the future this is reversed with managers and organizations adapting to employees. This means that in order to succeed and thrive organizations must rethink and challenge everything they know about work. The demographics of employees are changing and so are employee expectations, values, attitudes, and styles of working. Conventional management models must be replaced with leadership approaches adapted to the future employee. Organizations must also rethink their traditional structure, how they empower employees, and what they need to do to remain competitive in a rapidly changing world. This is a book about how employees of the future will work, how managers will lead, and what organizations of the future will look like. The Future of Work will help you: Stay ahead of the competition Create better leaders Tap into the freelancer economy Attract and retain top talent Rethink management Structure effective teams Embrace flexible work environments Adapt to the changing workforce Build the organization of the future And more The book features uncommon examples and easy to understand concepts which will challenge and inspire you to work differently.
Подробнее
Ray Pelletier It's All About Service. How to Lead Your People Care for Customers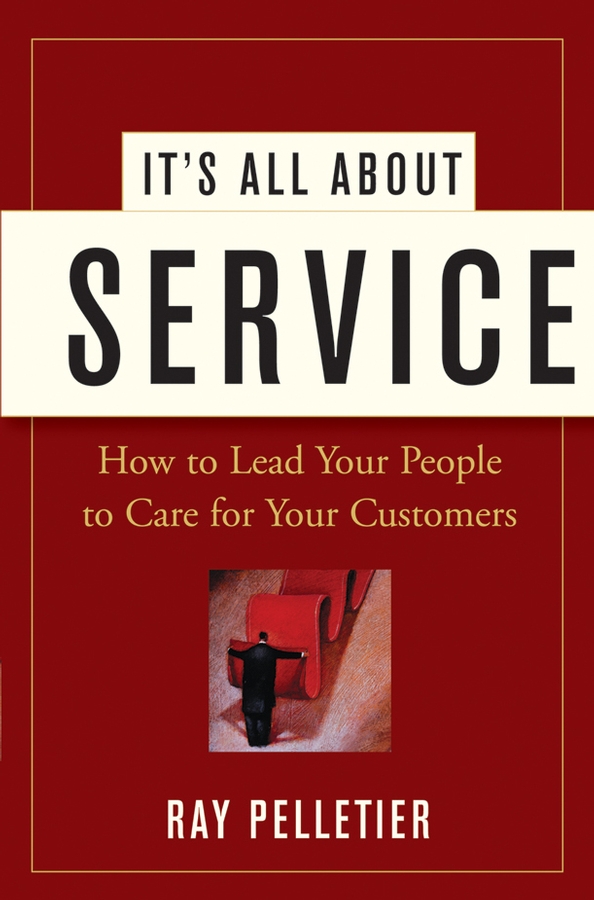 Practical strategies for better customer service based on the principles of servant-leadership Individuals in the workforce and the clients they serve are the fundamental building blocks of every company in America. Executives talk about customer service; but their employees are the ones who make it happen (or not). Author Ray Pelletier reveals the vital importance of a happy workforce in creating a happy client. By caring for employees, managers create an environment in which employees can care for customers. This book shows senior leaders, managers, and supervisors how to develop a managerial style that combines teamwork, trust, listening, forethought, and ethics to nurture a happy workforce and improve customer service. Built on the foundations of the servant-leadership model, the book offers effective, easy-to-implement strategies to develop these vital managerial skills. It's All About Service reveals that leaders who care for their people create businesses that care for their clients-and gain an edge over the competition.
Подробнее
Teri Lindeberg Making Perfect
Making Perfect is a nonfiction business book and case study about how, through spending quality one-on-one time with each of her employees, Staffwell CEO Teri Lindeberg was able to learn from them what they wanted from and for the company, and how by using this information she was able to significantly improve the company and its operations.
Подробнее
Teri Ann Lindeberg Making Perfect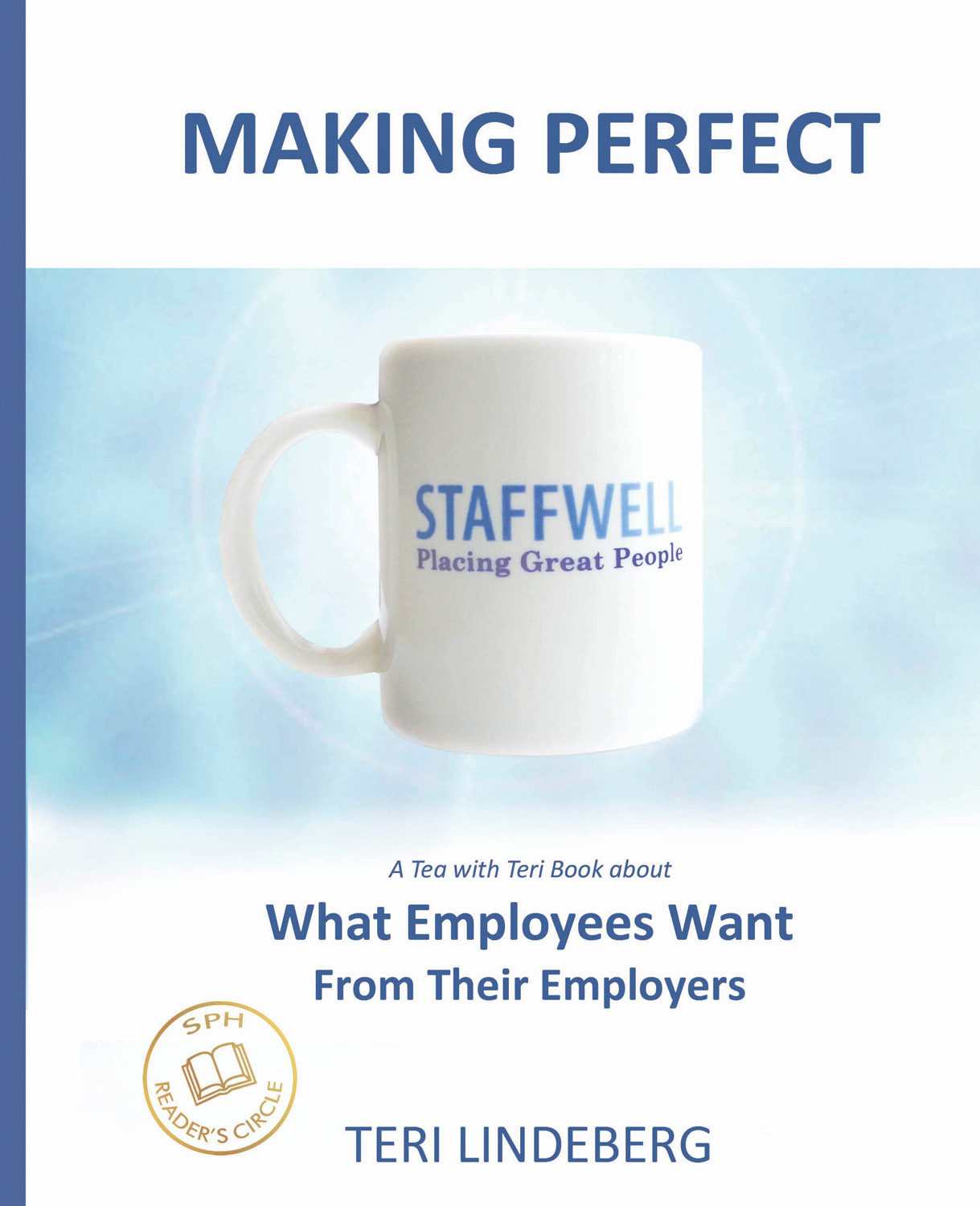 Making Perfect is a nonfiction business book and case study about how, through spending quality one-on-one time with each of her employees, Staffwell CEO Teri Lindeberg was able to learn from them what they wanted from and for the company, and how by using this information she was able to significantly improve the company and its operations.
Подробнее
Rebecca Mazin The Employee Benefits Answer Book. An Indispensable Guide for Managers and Business Owners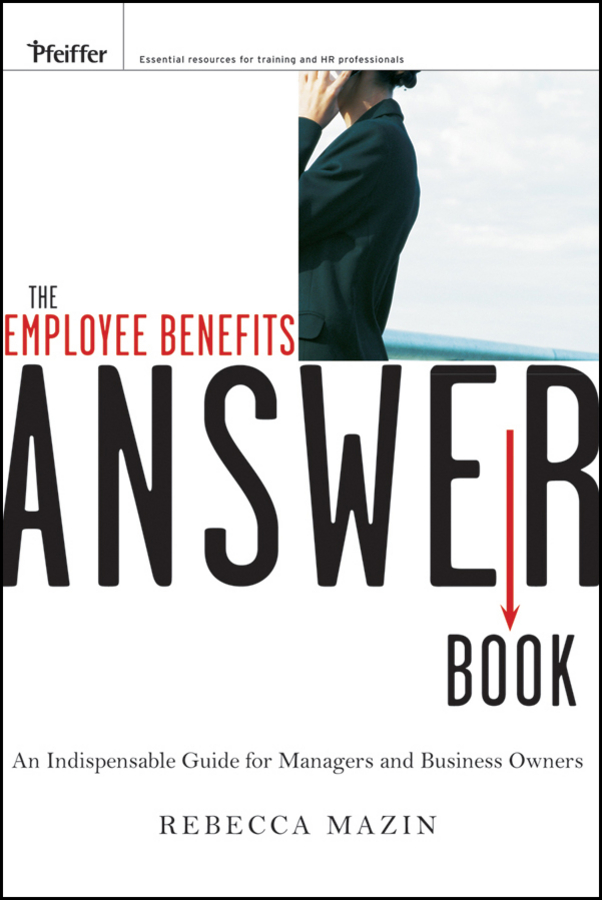 This go-to resource contains the most reliable information needed to answer questions about employee benefits that arise in day-to-day business. Complex and ambiguous topics are illustrated with concrete examples that can help make informed, sound decisions, and ultimately, the ability to ask better questions. Written by Rebecca Mazin—an expert in human resource policies and procedures—the book addresses the most commonly asked benefits questions including: How many vacation days do employees get? What's the difference between a POS and an HSA? Is offering check-ups and eye exams enough? What's involved in flexible spending accounts? What do I need to know about 401(k) and Non-Qualified Plans? Do employees expect life insurance and disability? From EAP to concierge services, what else do employees want? How does COBRA work and what else do I need to do? What can employers do to rein in benefits costs? The book also highlights specific practice examples that are «worth repeating,» or «better forgotten,» and includes a wide-variety of checklists and charts. The Employee Benefits Answer Book is organized by topic and arranged in a question and answer format making it easy to zero in on a particular subject. Using this important book, employers can create coherent policies based on a clear understanding of all benefits.
Подробнее
Peter Block The Empowered Manager. Positive Political Skills at Work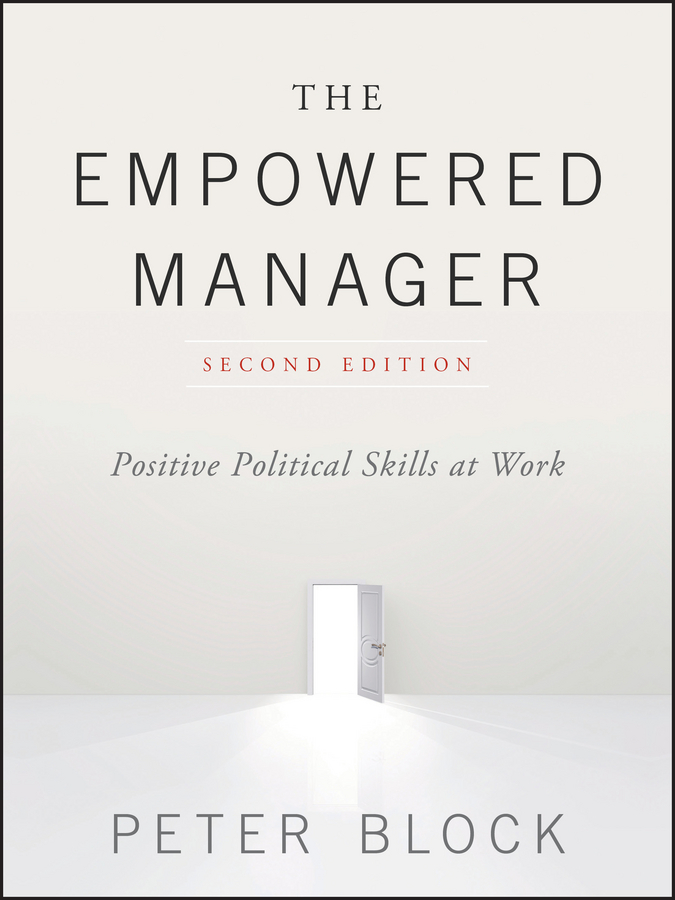 Empowerment produces the conditions for high performance. Especially for middle managers and below. Empowered cultures attract and retain talent. They produce high achievement, high accountability and high commitment. The Empowered Manager uncovers a roadmap to creating a more accountable culture in today's fragmented and virtual world. Bestselling author Peter Block is a true visionary: author of the classic Flawless Consulting, his work is about empowerment, stewardship, chosen accountability, and reconciliation of community. In this book, he returns his eye toward management to renew our efforts to create a shift in the traditional hierarchy. Twenty years after the original book, Block talks of why it is so difficult to both open the door to empowerment and more importantly, have people walk through it. It is more important than ever to create a culture in which all members of an organization are treated as entrepreneurs, giving them ownership over their role and responsibilities. This is in the face of the reality that most employees want safety, not the adventure of empowerment. Peter enhances the first edition of the book by acknowledging employees wish for dependency. Their longing for the days when a job carried a promise of a future, and companies cared more about the product and the people, than about the money. This is written primarily for people in the middle. Good managers and employees who care more about doing good work and treating people right, than ambition and making it into the ruling class. The upper middle and below is where there is the greatest need for great management. Which builds on valuing strengths, and allowing talent the space to stretch and achieve. Almost independent of the power points of people at the top. This book shows you how a new approach to management empowers all employees at all levels, and culminates in better business outcomes for the entire organization. Help shape a culture of commitment Develop the political skills to negotiate successfully Take responsibility for your actions Learn to fail up, and face setbacks with courage If you feel controlled by bureaucracy, unrewarded for creativity, and from a distance, powerless to control your own destiny, this book is the breath of fresh air your career has been craving. Timeless tips from a master of business strategy alongside a framework for more effective management makes The Empowered Manager a must-read guide for anyone doing business today.
Подробнее
Karl Weber Talent, Transformation, and the Triple Bottom Line. How Companies Can Leverage Human Resources to Achieve Sustainable Growth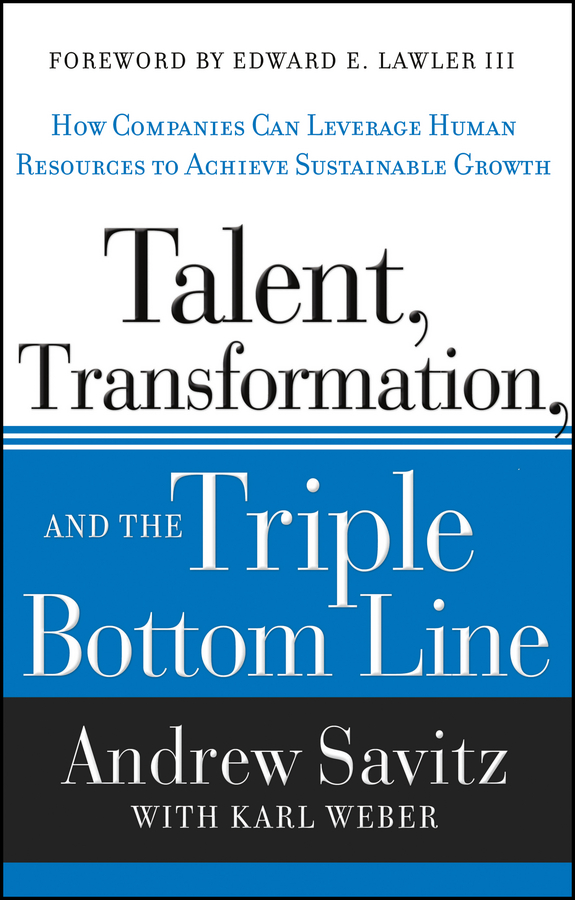 HR Professional's guide to creating a strategically sustainable organization Employees are central to creating sustainable organizations, yet they are left on the sidelines in most sustainability initiatives along with the HR professionals who should be helping to engage and energize them. This book shows business leaders and HR professionals how to: motivate employees to create economic, environmental and social value; facilitate necessary culture, strategic and organizational change; embed sustainability into the employee lifecycle; and strengthen existing capabilities and develop new ones necessary to support the transformation to sustainability. Talent, Transformation, and the Triple Bottom Line also demonstrates how leading companies are using sustainability to strengthen core HR functions: to win the war for talent, to motivate and empower employees, to increase productivity, and to enliven traditional HR-related efforts such as diversity, health and wellness, community involvement and volunteerism. In combination, these powerful benefits can help drive business growth, performance, and results. The book offers strategies, policies, tools and specific action steps that business leaders and HR professionals can use to get into the sustainability game or enhance their efforts dramatically Andrew Savitz is an expert in sustainability and has worked extensively with many organizations on sustainability strategy and implementation; he and Karl Weber wrote The Triple Bottom Line, one of the most successful books in the field Published in partnership with SHRM and with the cooperation of the World Business Council for Sustainable Development Forward by Edward Lawler III This book fills a gaping hole in both the HR and sustainability literature by educating HR professionals about sustainability, sustainability professionals about HR, and business leaders about how to marry the two to accelerate progress on both fronts.
Подробнее
The third-party websites are not under the control of North Platte Union Pacific Employees Credit Union, nor is North Platte Union Pacific Employees Credit Union ...
http://www.upemployeescu.com/
Where in the world is Walmart? Select a market and learn more about each location, including U.S. state details. From our humble beginnings as a small discount ...
https://corporate.walmart.com/our-story/our-locations
Zywave drives insurance agency growth and differentiation with best-in-class insurance broker software solutions.
https://www.hrconnection.com/
Nossos colaboradores são de extrema relevância na trajetória de sucesso da empresa. Entendemos que cada um contribuiu para o nosso crescimento.
http://www.natura.net/br/colaborador.html
Recently, WPEA has been hosting Union 101 informational classes. We've gotten a few questions as to what this class entails, whether or not it's the same as a ...
http://www.wpea.org/
UNF Homecoming Nest Fest 2019 is an exciting week-long celebration with something for everyone. Join us Feb. 17-23. More... Presidential Inauguration
http://mywings.unf.edu/
Employment is a relationship between two parties, usually based on a contract where work is paid for, where one party, which may be a corporation, for profit, not-for ...
https://en.wikipedia.org/wiki/Employment
All branches and the Contact Center are now closed to assure a safe commute for our employees. We are sorry for the inconvenience. Please check back for updates over ...
http://wsecu.org/
Blue Cross and Blue Shield's Federal Employee Program
http://www.fepblue.org/
Shelby County Schools offers educational and employment opportunities without regard to race, color, religion, sex, creed, age, disability, national origin, or ...
http://www.scsk12.org/?LP=employee
AFSCME members provide the vital services that make America happen. With members in communities across the nation, we advocate for fairness in the workplace ...
https://www.afscme.org/
CalPERS builds retirement and health security for California state, school, and public agency members. We manage the largest public pension fund in the US.
http://www.calpers.ca.gov/
Clicking on the above picture will take you to a page about the webmaster. In Nov 2002, the Wa St Court of Appeals, ruled that government employees names cannot be ...
http://lbloom.net/
Every day, our 100,000 employees come to work with one focus – our customers' missions. Whether it's protecting citizens or advancing the boundaries of science ...
https://www.lockheedmartin.com/en-us/index.html
Buying a car? we love helping people! Home equity loans available for you! Debit Cards are an easy way to pay. Get one today. Do you have a smart phone?
http://www.employeescu.com/ASP/home.asp
Employment is a relationship between two parties, usually based on a contract where work is paid for, where one party, which may be a corporation, for profit, not-for ...
https://en.wikipedia.org/wiki/Employment
Families uniting to raise wages and achieve justice on all fronts.
http://www.seiu.org/
Thousands of employees have signed a letter calling on their C.E.O. to pull out of a project that could be used to improve drone strike targeting.
https://www.nytimes.com/2018/04/04/technology/google-letter-ceo-pentagon-project.html
Montana Department of Labor and Industry Workforce Services Division Home Page
http://wsd.dli.mt.gov/
Need username / password? Trouble Connecting? Try W2W.com. Employee Scheduling. How It Works; Employee Scheduling Features; Powerful AutoFill
http://www.whentowork.com/logins.htm